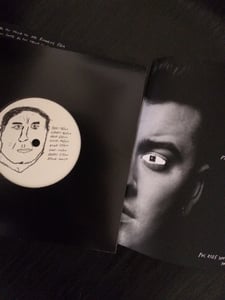 £

10.00 - On Sale
Spectres have recorded their own alternative theme tune for the new James Bond film.
'Spectre' was recently premiered on Huw Stephens' BBC Radio 1 show, and the lavish video – which features Pedro, cover star of 'Dying', as a Bond villain – was today unveiled on The Guardian, the perfect antidote to Sam Smith's saccharine and schmaltzy official effort.
"Waking up this morning and listening to Sam's song felt comforting because nothing in the world had changed," Spectres frontman Joe Hatt told The Guardian. "The cat yawned, the wallpaper was still there and Sam really must regret telling everyone he wrote it in 20 minutes; it shows."Spectres' theme, meanwhile, is a dark and brooding duet between frontman Joe Hatt and chamber pop torch singer Ela Orleans, with strings, horns and a kitchen sink of looming feedback. 'Spectre' is beautiful, mysterious and deadly serious; like a shaken and stirred version of Blur's 'To The End', or a cross between Sonic Youth's cover of 'Superstar' and The Smiths' 'Death Of A Disco Dancer'.
The single, which comes backed with another new track called 'Bondage', was released on October 23, 2015